Beat School of Dance - Street Dancing Classes
Street Dancing is a dance style—regardless of country of origin—that evolved outside dance studios in any available open space such as streets, dance parties, block parties, parks, school yards, raves, and nightclubs.
The term is used to describe vernacular dances in urban context. Vernacular dances are often improvisational and social in nature, encouraging interaction and contact with spectators and other dancers.
These dances are a part of the vernacular culture of the geographical area that they come from. Examples of street dance include b-boying (or breakdancing), which originated in New York City, and Melbourne Shuffle which originated in Melbourne, Australia.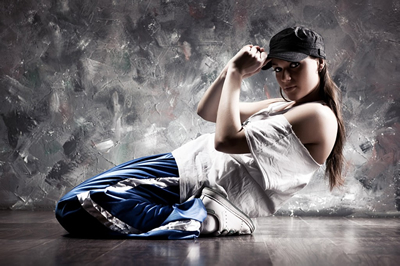 It is a dance, having existed since the late nineteenth century, is perhaps one of the oldest street dances of urban America. Street dance is often considered urban folk dance. Since many concepts of urbanization have existed for a long time back in history, the point of which folk dance is to be considered a more historical street dance is often broad and unknown. Street dance and folk dance are distinguished by when the terms were introduced for, the term 'street dance' as a compound noun has been believed to have existed since the beginning of the early 20th century, whereby Afro-American vernacular dance was becoming the most popular in the western world. Clogging is thought to be considered a very early form of street dance, since it evolved in the streets, factories and dance parties during the 18th century (or before) amongst dancers that were considered a part of the UK, Western Europe and Appalachian urban countercultures at the time.
The hip-hop dance style b-boying and the funk-styles popping and locking are some of the most popular street dance styles in African-American culture. Those forms of hip-hop dance are the most prominently practiced street dances. These street dance styles are so common that commercialised versions have been professionally developed and choreographed for dance routines in pop, hip-hop, electronic, and R&B music videos. B-boying helped bring about street dance crew culture, whereby the dance crews would learn various street dance styles for impression and competition. These street crews usually perform in outdoor jams, leading to further styles of hip-hop dance. New Jack Swing (a.k.a. Swingbeat) was created in the 90's dance scene, which is also a respected style of street dance. New Jack Swing is also a music genre, co-created by pioneers such as Teddy Riley.
Beat School of Dance - Cheerleading Classes
Cheerleading ranges from chanting, to intense physical activity for sports team motivation, audience entertainment, or competition based upon organized routines. Competitive routines typically range anywhere from one to three minutes, and contain components of tumbling, dance, jumps, cheers, and stunting.
Cheerleading originated in the United States, and remains predominantly in America, with an estimated 1.5 million participants in all-star cheerleading. The global presentation of cheerleading was led by the 1997 broadcast of ESPN's International cheerleading competition, and the worldwide release of the 2000 film Bring It On.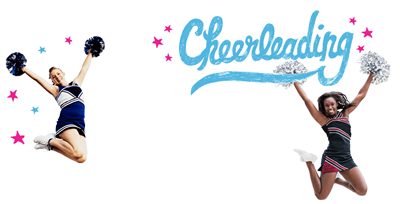 Beat School of Dance - Ballet Classes
Ballet is a type of performance dance that originated in the Italian Renaissance courts of the 15th century and later developed into a concert dance form in France and Russia. It has since become a widespread, highly technical form of dance with its own vocabulary based on French terminology. It has been globally influential and has defined the foundational techniques used in many other dance genres. Becoming a ballet dancer requires years of training. Ballet has been taught in various schools around the world, which have historically incorporated their own cultures to evolve the art. Ballet may also refer to a ballet dance work, which consists of the choreography and music for a ballet production. A well-known example of this is The Nutcracker, a two-act ballet that was originally choreographed by Marius Petipa and Lev Ivanov with a music score by Pyotr Ilyich Tchaikovsky. Ballets are choreographed and performed by trained artists. Traditional classical ballets usually are performed with classical music accompaniment and use elaborate costumes and staging.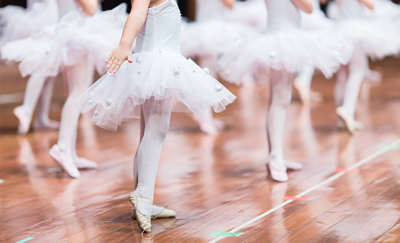 Beat School of Dance - Tap Dancing Classes
Tap dance is a form of dance characterized by using the sounds of tap shoes striking the floor as a form of percussion. Two major variations on tap dance exist: rhythm (jazz) tap and Broadway tap. Broadway tap focuses on dance; it is widely performed in musical theater. Rhythm tap focuses on musicality, and practitioners consider themselves to be a part of the jazz tradition. The sound is made by shoes that have a metal "tap" on the heel and toe.
There are different brands of shoes which sometimes differ in the way they sound. "Soft-Shoe" is a rhythm form of tap dancing that does not require special shoes, and though rhythm is generated by tapping of the feet, it also uses sliding of the feet (even sometimes using scattered sand on the stage to enhance the sound of sliding feet) more often than modern rhythm tap. It preceded what is currently considered to be modern tap, but has since declined in popularity.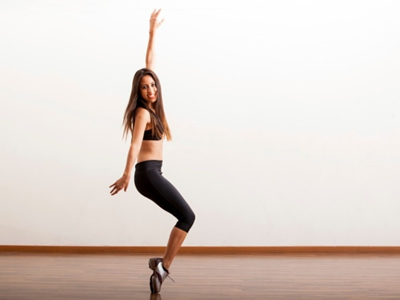 Beat School of Dance - Musical Theatre Classes
Musical theatre is a form of theatrical performance that combines songs, spoken dialogue, acting, and dance. The story and emotional content of a musical – humor, pathos, love, anger – are communicated through the words, music, movement and technical aspects of the entertainment as an integrated whole. Although musical theatre overlaps with other theatrical forms like opera and dance, it may be distinguished by the equal importance given to the music as compared with the dialogue, movement and other elements. Since the early 20th century, musical theatre stage works have generally been called, simply, musicals.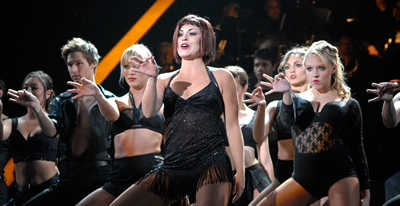 Beat School of Dance - Zumba Classes
Zumba is a dance fitness program created by Colombian dancer and choreographer Alberto "Beto" Perez during the 1990s.[1] Zumba is a trademark owned by Zumba Fitness, LLC. The Brazilian pop singer Claudia Leitte has become the international ambassador to Zumba Fitness.
Zumba involves dance and aerobic movements performed to energetic music. The choreography incorporates hip hop, soca, samba, salsa, merengue and mambo. Squats and lunges are also included. Zumba Fitness, the owner of the Zumba program, does not charge licensing fees to gyms or fitness centres. Approximately 15 million people take weekly Zumba classes in over 200,000 locations across 180 countries.